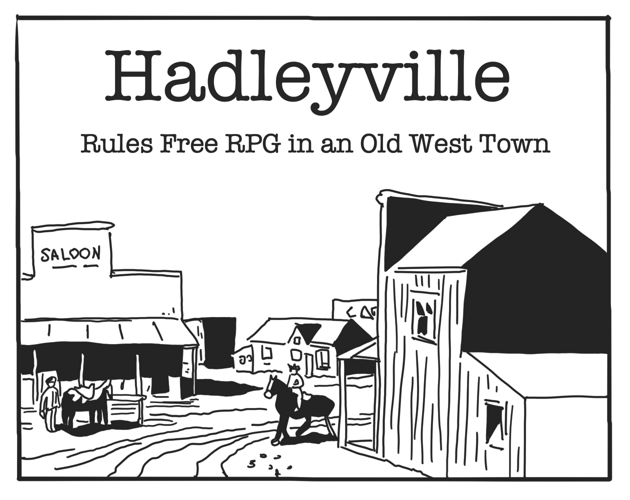 Hadleyville
Created for @classless-kobolds "Play Worlds Not Rules" design challenge. This is a rules light set of guidelines (mostly random tables) for running a role-playing game in an Old West Town. It includes some very basic rules if you need them.
This is a 1.0 version! (Though probably in need of more edits.) There is a pdf of single pages for screen viewing or basic printing and there is a booklet version you can print double sided onto two pages and then create a little booklet.
Cover image appropriated and redrawn from Jesse Marsh in Gene Autry Comics #20 (1948).