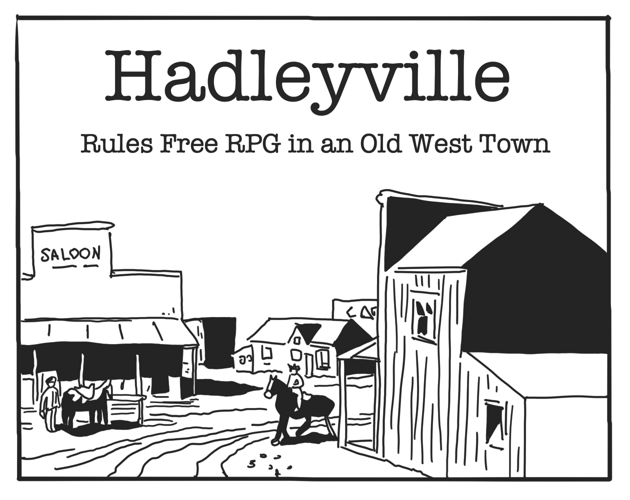 Hadleyville
Created for @classless-kobolds "Play Worlds Not Rules" design challenge. This is a rules free set of guidelines (mostly random tables) for running a role-playing game in an Old West Town.
This is a 0.3 version. I'd like to lay this out in a printable booklet form (with some art). It is 5 pages long right now (plus the cover). Those screenshots to the right are all the content pages.
Cover image appropriated and redrawn from Jesse Marsh in Gene Autry Comics #20 (1948).